CAL.12 HARDENED & TEMPERED STEEL ROLLERS: T1 - T2 - T3 - T4 - T5 - P [click to enlarge]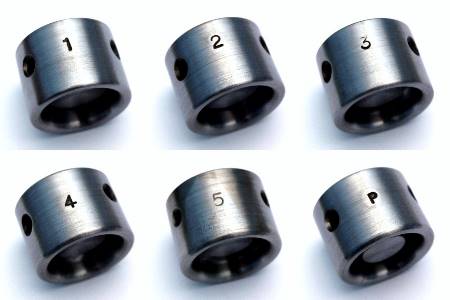 CAL.12 HARDENED & TEMPERED STEEL SPECIAL ROLLERS: I2S/GUIDE - I2S - I0S/GUIDE - I0S [click to enlarge]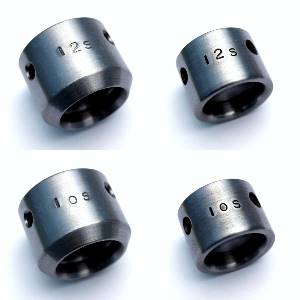 CAL.12 HARDENED & TEMPERED STEEL SPECIAL ROLLERS: I0D/GUIDE - I0D [click to enlarge]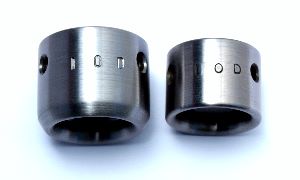 CAL.12 HARDENED & TEMPERED STEEL SPECIAL ROLLERS: S/GUIDE - S1 - S2/GUIDE [click to enlarge]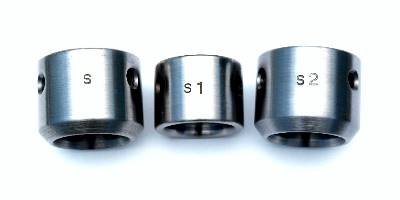 HARDENED & TEMPERED STEEL SPECIAL ROLLERS: I2S/GUIDE/CAL.12 - I2S/GUIDE/CAL.20 [clicca per ingrandire]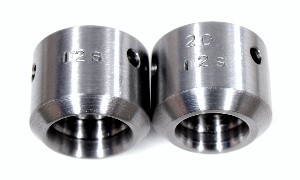 HARDENED & TEMPERED STEEL SPECIAL ROLLERS: I0S/CAL.20 - I0S/CAL.28 [clicca per ingrandire]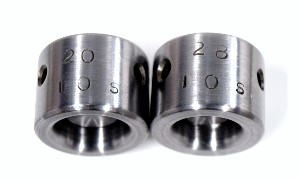 HARDENED & TEMPERED STEEL SPECIAL ROLLERS I0S/CAL.20/CAL.28 & ROLLER CAL.36 [clicca per ingrandire]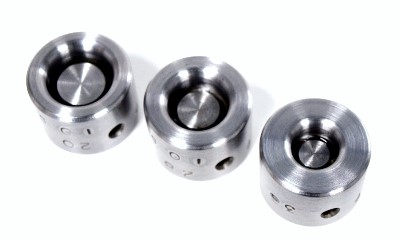 CAL.12 HARDENED & TEMPERED STEEL ROLLERS FOR PAPER HULLS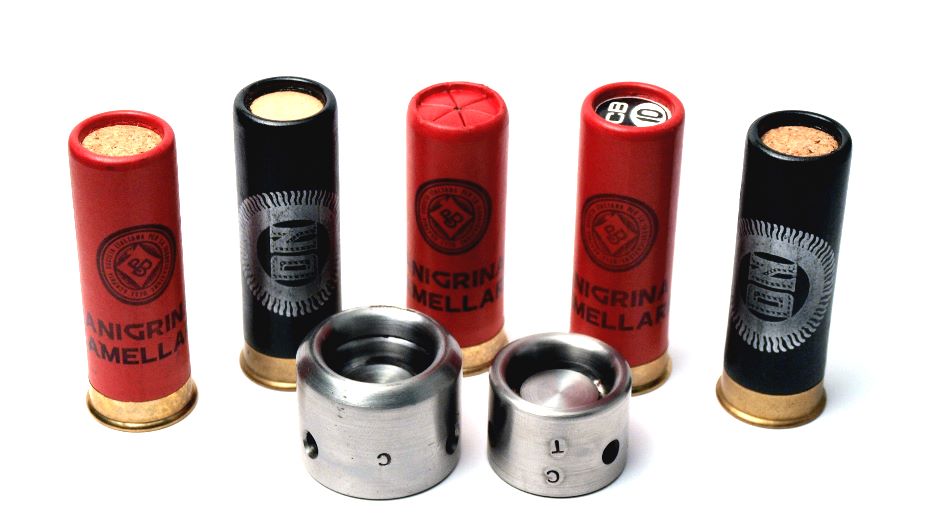 Cal.8
Cal.10
Cal.12 for Plastic hulls Star Crimp: T1 - T2 - T3 - T4 - T5
Cal.12 for Plastic hulls Roll crimp: Tondo
Cal.12 for Plastic hulls Special Star Crimp: I2S - S1 - S - S2
Cal.12 for Plastic hulls Special Roll Crimp: I0S
Cal.12 for Plastic hulls Special Roll Crimp: I0D
Cal.12 for Plastic hulls Palla Gualandi: P
Cal.12 for Paper hulls Star Crimp: Stellare
Cal.12 for Paper hulls Roll Crimp: Tondo
Cal.12 for Paper hulls Roll Crimp with more curvature: Tondo con becco di civetta
Cal.16
Cal.20 for Plastic hulls Star Crimp: T1 - T2 - T3 - T4 - T5
Cal.20 for Plastic hulls Special Star Crimp: I2S
Cal.20 for Plastic hulls Roll Crimp: Tondo
Cal.20 for Plastic hulls Special Roll Crimp: I0D - I0D
Cal.20 for Plastic hulls Palla Gualandi: P
Cal.20 for Paper hulls Star Crimp: Stellare
Cal.20 for Paper hulls Roll crimp: Tondo
Cal.20 for Paper hulls Roll Crimp with more curvature: Tondo con becco di civetta
Cal.24 for Plastic hulls Star Crimp and Roll Crimp
Cal.24 for Paper hulls Star Crimp and Roll Crimp
Cal.28 for Plastic hulls Star Crimp and Roll Crimp
Cal.28 for Paper hulls Star Crimp and Roll Crimp
Cal.32 for Plastic hulls Star Crimp and Roll Crimp
Cal.32 for Paper hulls Star Crimp and Roll Crimp
Cal.36 for Plastic hulls Star Crimp and Roll Crimp
Cal.8 M/M (FLOBERT)
[1] From Cal.24 to Cal.36 the profile of the rollers are standard but on request you can choose the profile you may want even for a single roller.
[2] All the rollers for the Star Crimp are also available with guide.
[3] The rollers has connections with the female 6 MA threaded hole but on request as you need.
[4] All rollers has hardened & tempered steel and the warranty of durability for two million shotshells.